Description
kettleCADDY PIZZA DOUGH ROLLING PIN
(Length = approx 50cm)   (Thickness = approx 48mm)
Made of solid wood
This product is part of the kettleCADDY Pizza Product range, but can be used for many other dough rolling purposes
Do NOT wash in dishwasher
MADE in South Africa
More about the kettleCADDY Pizza Dough Rolling Pin
The kettleCADDY Pizza Dough Rolling Pin is a long, thin wooden cylinder used to flatten dough into sheets, rolling it out on a flat table surface or a wooden or marble board. It has two tappered parts on either side, making it easier to roll. It is made of solid wood.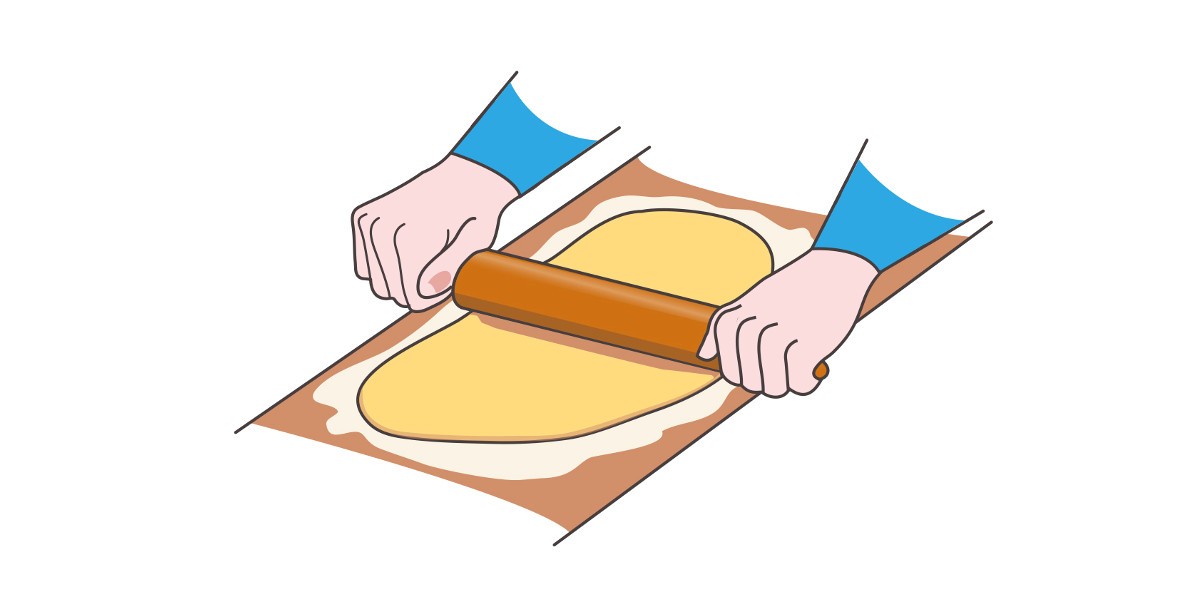 How to use the kettleCADDY Pizza Dough Rolling Pin
The key to an evenly (and perfectly) rolled pizza base dough is using the correct product, such as the kettleCADDY Pizza Dough Rolling Pin. Dough can be very temperamental to work with—you run the risk of overworking it, but there's also the possibility of not working it enough.
Rolling it out seems like a simple task, but it's not as easy as it appears. The density of dough, the rolling pin selection, and your rolling technique are all contributing factors to producing a winning dough that can transform into an ideal pizza crust. Dough rolled out with a rolling pin gives a good, genuine, homemade feeling to a pizza base.
Choose Your Rolling Pin Wisely
When shopping for a rolling pin, you want to take into account the material that it is made with. Proper rolling pins, such as the kettleCADDY Pizza Dough Rolling Pin, that are made with wood are most common because flour clings to woodgrain materials very well. Please note, lightly dusting your rolling pin with flour helps prevent dough from sticking to it.
When the rolling pin surface is super smooth, as it tends to be with plastic or ceramic pins, it can be more difficult for flour to stick onto the pin. By the same token, it can also be more difficult for certain doughs to stick to the pin, thus reducing the need for flour to begin with. Determining which rolling pin material is right for you may very well be driven by what style of pin is right for you and your rolling needs—read on!
Start with dough at the right temperature
If your dough mixture is too warm and soft, it will stick like crazy to the rolling pin and the work surface, forcing you to add too much flour as you work it. On the other hand, if the dough is too cold and hard, it resists rolling and cracks if you try to force it.
Caring For Your Rolling Pin
Just like any other kitchen tool or appliance, your rolling pin can last a very long time with proper care. The best way to keep your wooden kettleCADDY Pizza Dough Rolling Pin in tip-top shape is to avoid putting it in the sink or dishwasher. After each use, gently remove any dough residue, and wipe the rolling pin with a damp towel. Dry it immediately, wipe it with a little bit of olive / cooking oil and store in a safe place.